Gutter cleaning is a critical part of your home's health. Failure to properly and regularly clean gutters can allow them to become blocked up and can lead to all sorts of expensive and troublesome problems.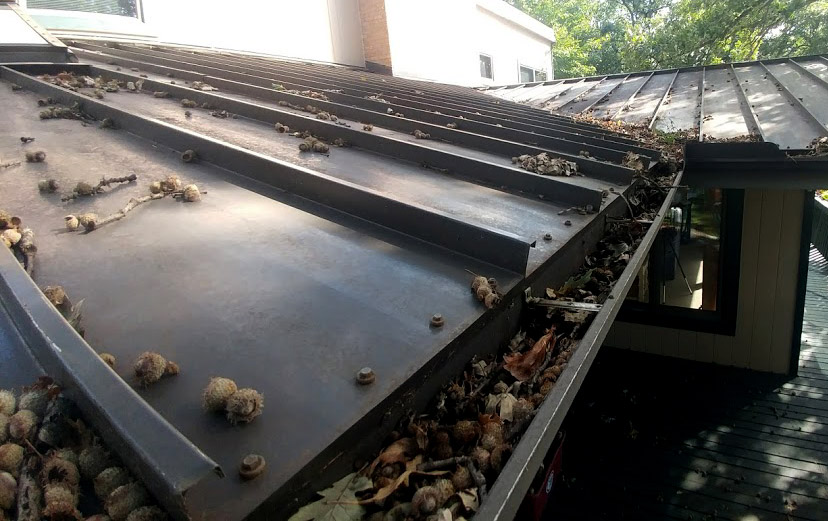 In the image above, you can see that the trees have dropped leaves, twigs, and acorns all over the roof and into the gutters. The problems that can result from this include:
• Blocked Gutters
• Clogged Downspouts
• Water Spillover
• Improper Drainage
• Slime and Mold Build-up
• Damage to Gutters from Excess Weight
• Damage to Wood and Roofing
• Structural Damage and Interior Mold Damage
• Mosquito Infestation
 
Ignoring clogged or improperly draining gutters can cost you a lot of pain and hassle in the long run. Call us at 815-338-0464 to request your FREE ESTIMATE to have your gutters cleaned.