Staining services help protect your decks, patios, fences, gazebos, and other wood structures from the elements. Not only does staining provide a protective waterproof coating, it also adds years to the life of your wood. Let's not forget that it looks great too!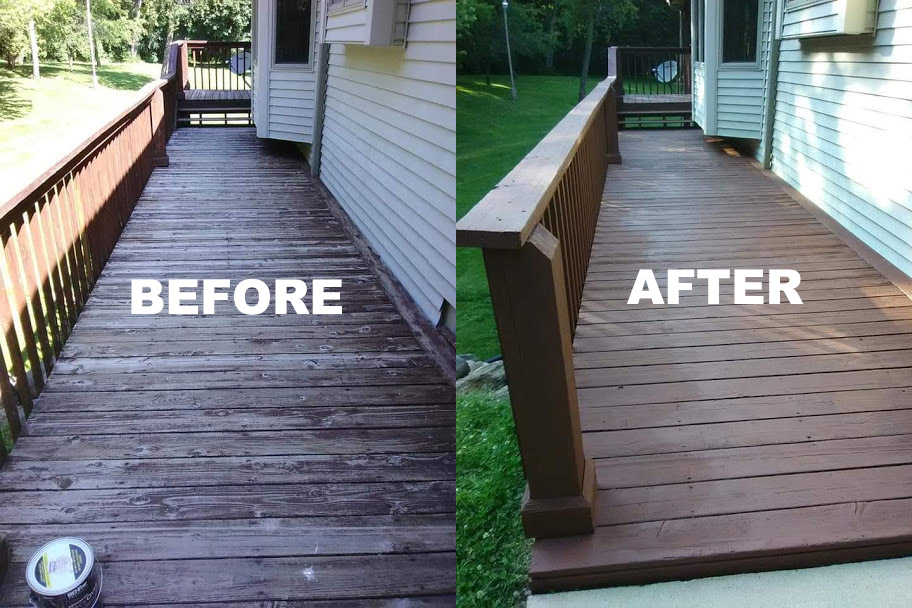 It's recommended to have the area to be stained thoroughly cleaned first. Our power washing services are the ideal preparation to achieve high-quality results when staining any type of wood – whether it's new or aged. This allows for the removal of mold and contaminants prior to the staining process.
For more information about our staining services, call us at 815-338-0464 to request your FREE ESTIMATE and we'll come out within 24 hours.
We're McHenry County's leader in providing the exterior home services you need for both spring, summer, and fall.