Power washing is an excellent way to keep your home, property, or business looking excellent. It can be used to clean everything from decks and sidewalks to walkways, patios, siding and more.
Let's take a look at the following before and after images from a house we cleaned recently… Notice the excessive mold,  dirt, and buildup on the siding, gutters, fascia and in/around corners?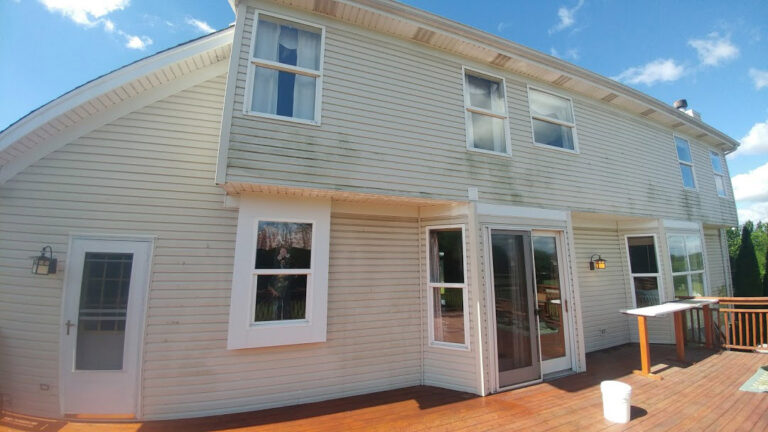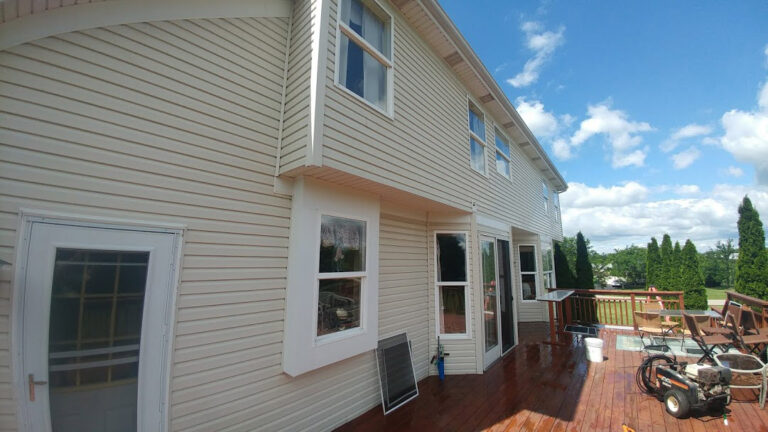 You can clearly see the difference that power washing makes to cleanup years worth of grime and build-up from the exterior of your home. Not only does it look better, but it can help raise the value of your home during an appraisal, or command higher rent prices.
However, looks aren't the only reason for power washing – safety is also an issue. If you live in an area near water or with large tree cover, you may find that your sidewalks, patios, or walkways have a built up residue that causes them to become slippery when wet, which could lead to a dangerous situation.
Contact us at 815-338-0464 to request your FREE ESTIMATE today. Our competitive pricing and expert services will have your home looking fresh and safe in no time at all!